Long storage seed cellar -80°C
The Hexagraine seed cellar is designed and considered to store seeds or seeds for a very long period of time while having the least possible impact on the environment. 
The unreconstituted cork oak stopper keeps a perfect seal and retains its elasticity at negative temperatures up to -80°C and positive up to +140°C. 
The shockproof glass tube body is also resistant to extreme temperatures. 
A solution to protect your seeds in all circumstances.
- Cap manufactured by a company with the living heritage label
- 100% natural
Advantages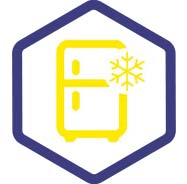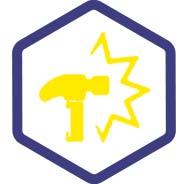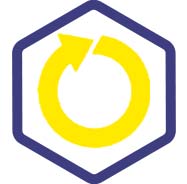 - Long shelf life
- Shockproof
- Reusable
AN ECOLOGICAL, DURABLE AND EFFICIENT SEED CELLAR!
the long-life Hexagraine seed/seed cellar! For seed storage down to -80°C:
– Allows the storage of seeds in the freezer and refrigerator.
– Resists falls , body of the cellar in shockproof glass.
– Rounded bottom in order to avoid the shock of the seeds during their storage.

– Translucent for seed control without fanning them.


The capacity of our seed cellar is 10 ml for a diameter of 12.25 mm and 10 cm in height
---
Cork stopper with surprising and eco-friendly characteristics!
Resists chemical attacks.
Not biodegradable.
Keeps its elastic property between -80°C and +140°C.
Retains its properties for hundreds of years.

Our corks are manufactured by a company with the living heritage label.
Body of the soda-lime glass seed cellar!
scratch-resistant glass
Resistant to chemical attacks
Shock-resistant


ABOUT THE SEED CELLAR:
---
"Is the seed cellar water resistant?"
The long - life Hexagraine seed cellar is 100 % waterproof.
Unreconstituted cork has the characteristic of being waterproof.
This quality even allows it to resist sea water.
" What size seed can I store?"
The seed cellar has an inside diameter of 10.8 mm in diameter. You can insert all your seeds that do not exceed this diameter.
"Then I left my seed cellars in the light? " 
All seeds should be stored away from air and light. Our seed cellars are transparent to avoid the multiplication of openings during the visual inspection of your seed collections.
COMBINE PERFORMANCE, ECOLOGY AND HERITAGE
---
Namely: The seed cellar, in addition to offering an effective storage solution for your seeds, allows you to participate in a virtuous and ecological economy through a reusable product, including French craftsmanship.
ADVANTAGES AND SPECIFICITIES OF THE HEXAGRAINE SEED CELLAR

 
:
---
French craftsmanship

Long shelf life and rot-proof 

Resists from, -80 to +140°C

Zero waste

Made in France

Eco-friendly and reusable
TECHNICAL DATA OF THE HEXAGRAINE SEED CELLAR:
---
Weight

 

: 5g

Materials

 

: cork oak stopper, soda-lime glass body

Dimensions of the cellar + stopper

 

: 12.25 x 100 mm

Inner diameter of the cellar: 10.8 mm

cellar glass thickness: 0.5 mm

Capacity of the cellar: 10 ml

Cork dimensions: Height 25 mm Diameters 14/11

Contents: 1 glass cellar, 1 unreconstituted cork oak stopper 
No customer reviews for the moment.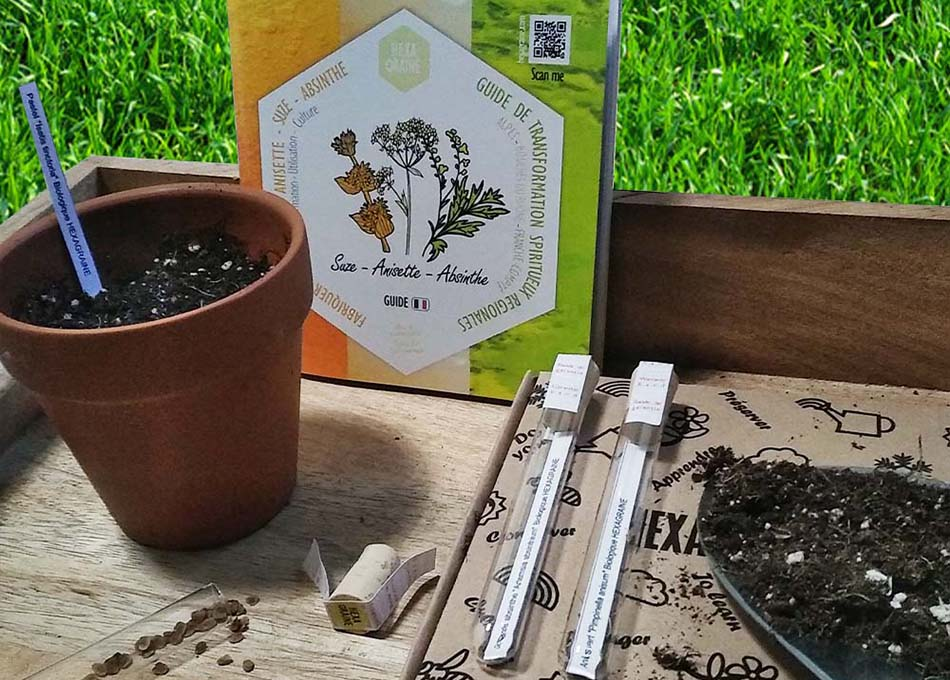 Advice before storing seeds and seeds? Saving seeds is important to ensure the survival of the plants and to use them again in the following seasons. Here are some tips for saving seeds: Choose healthy seeds: Before saving seeds, make sure they are healthy and not infected with diseases or pests. S
Read more