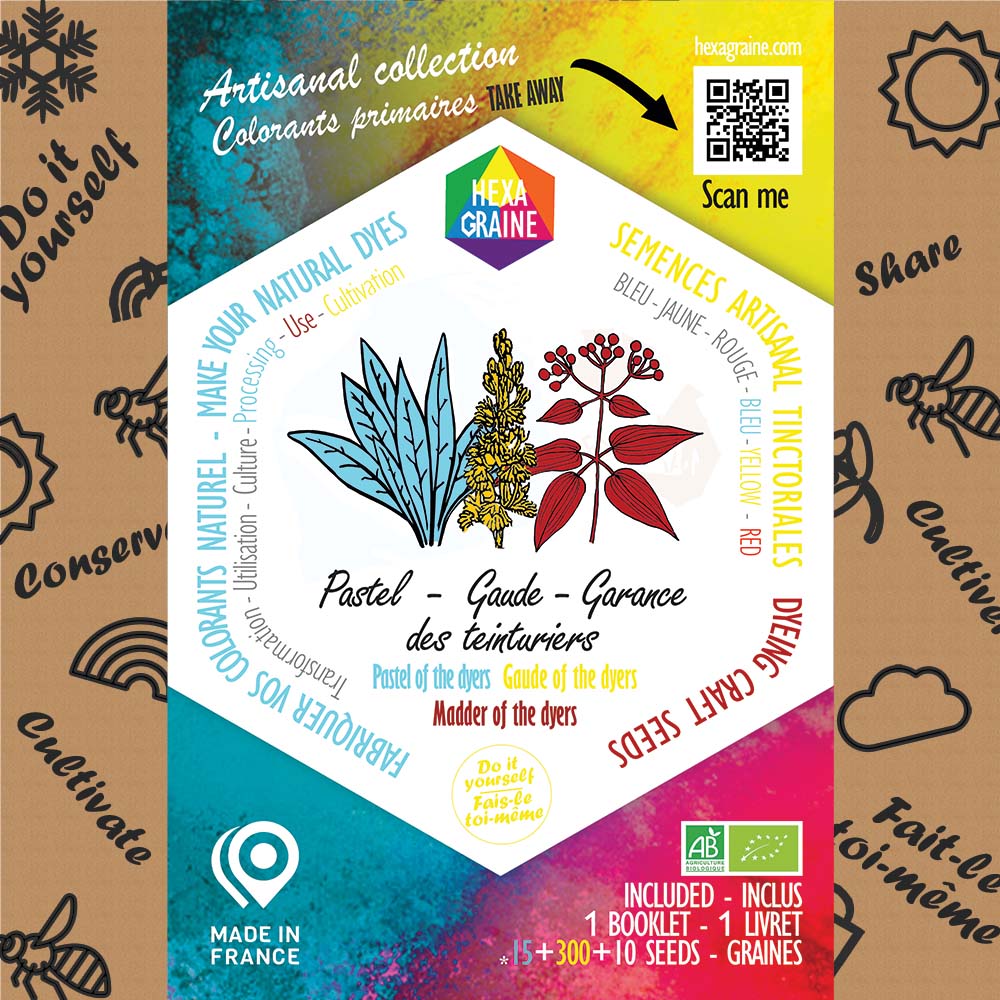 Useful and ecological
The "Colorants Primaires" artisanal dye plant seed box is a kit of plant seeds used to make natural pigments. A new generation creative leisure designed to learn and transmit craftsmanship. A real box of knowledge, you will learn how to sow, harvest and process your dye plants.
The selected plants allow to create the 3 primary colors necessary to produce the entire chromatic spectrum with the guide of the knowledge useful for the production of the colors (guide included).
Create a Useful Garden
Create your utilitarian garden with the "primary dyes" craft seed box. Our tinctorial plant seed kit allows the creation of a creative and playful garden designed to learn and transmit artisanal knowledge. A selection of non-greedy and easy-to-grow dye plants that can be planted in pots. Melliferous plants good for bees chosen to preserve biodiversity.
Blue
PASTEL SEEDS
"Isatis tinctoria ORGANIC"
Yellow
Seeds of Gaude
"Réséda luteola ORGANIC"
Red
Madder Seeds
"Rubia tinctorum ORGANIC"
Seed your creative activities
Unleash your creativity with the tinctorial plant seed kit: paint, dye, pastel, chalk etc. Ideal for your creative hobbies